Three simple keto recipes to help you stay in ketosis during COVID-19. Keto - coffee, lunch, and dinner all included.

More


Three simple keto recipes to help you stay in ketosis during COVID-19. Keto - coffee, lunch, and dinner all included.

More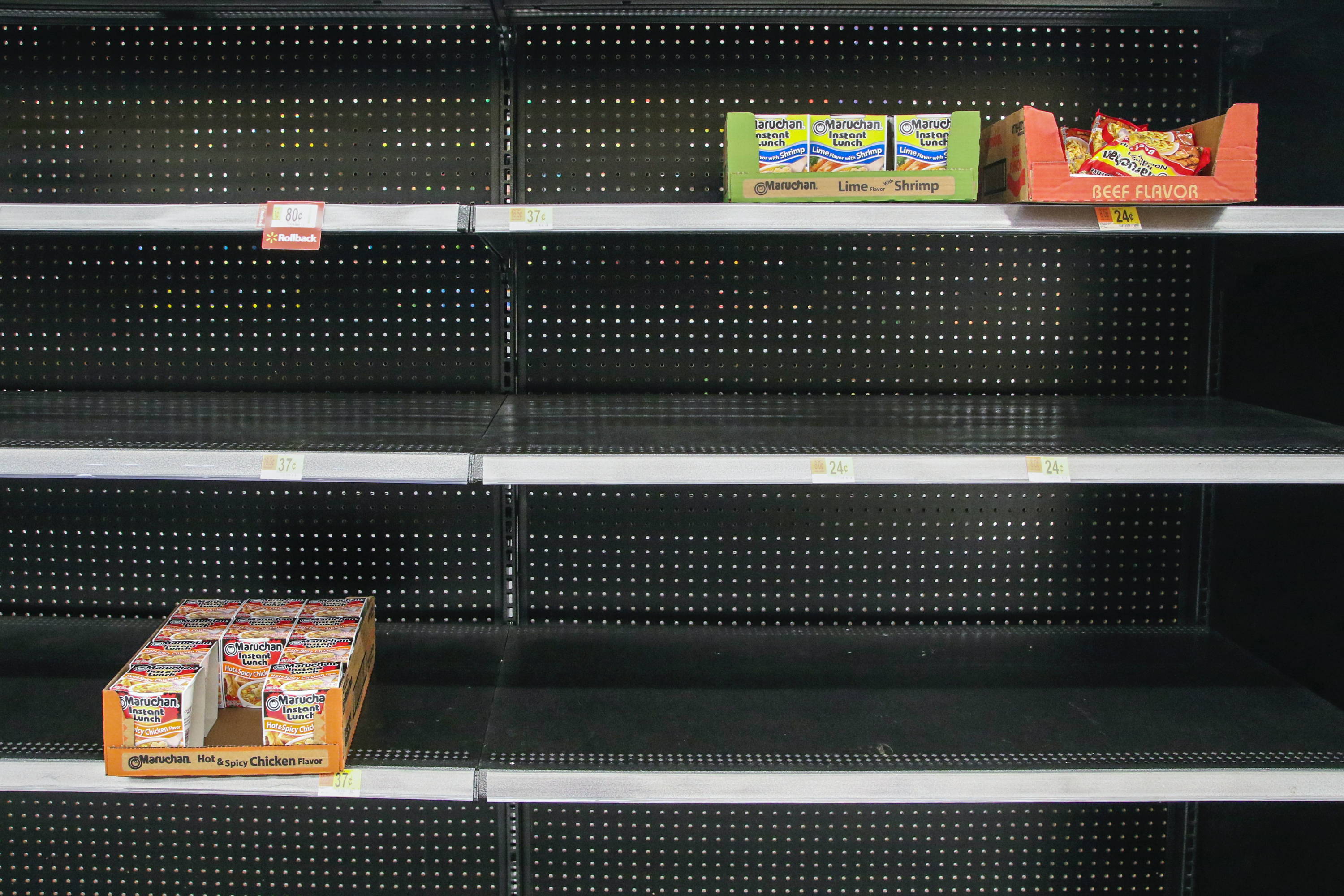 At this point, it's a safe bet that ALL of us have been affected by the COVID-19 virus in one way or another. Stores have no paper products including toilet paper and certain food items are hard to come by. What we are all experiencing will be talked about for years to come. During events like this, we know it may be easy for some to abandon the low carb lifestyle in order to eat what is easy or available, so we wanted to share some tips and tricks and easy menu ideas to stay focused. You don't have to abandon your diet, in times like this we need to be focused on what foods will keep us healthy.
For my family I choose easy recipes that allow me to create different versions of the same recipe just by swapping out the proteins, spices and vegetables. That way I can grab what I have on hand instead of making a store run because I don't have the exact ingredient called for in the recipe.
Let's start with breakfast. According to the National Coffee Association, 64% of Americans drink coffee so our first easy keto recipe is a breakfast Keto Coffee. Enjoyed hot or cold, this coffee provides tons of healthy fats and energy to fuel your morning.
To a blender add:
8-10 oz of fresh brewed coffee, 2 Tbsp. Grass-fed Butter or Ghee and 1 Tsp. MCT oil and blend until frothy.
Also try adding a dash of cinnamon, pumpkin spice or a few drops of stevia for the most delicious latte you've ever had.
If you decide to drink it cold add ice and a splash or heavy cream if you want.
For lunch, how about an easy chicken salad recipe that can be made with several different protein options, ALL of which I have tried and use on a regular basis. Want options? Add this to a bed of greens and dress with your favorite dressing or make a sandwich with our easy waffle recipe, also included here!!
First, pick a protein: Salmon (fresh or canned), Tuna (fresh or canned), Chicken (fresh or canned), Crab, Eggs, or Turkey. Also feel free to experiment with different herbs and spices to change up the flavors. I love fresh dill, but fresh basil works well, too! Let's get on with it!!
Ingredients:
Chicken Salad
2 Chicken breasts (cooked, shredded or cubed)
2 TBSP Avocado Mayo
1 Tsp Dijon mustard
1 Tbsp Red Onion (chopped)
1 Tsp Dried herbs or 1 TBSP. fresh herbs (dill, basil, oregano, turmeric, cayenne)
2 Tsp Fresh Lime Juice
1/4 C Diced bell pepper (any color), Olives, or Celery (chopped)
Optional:
Avocado- garnish
1C Arugula or other greens
Mix all ingredients in a bowl except avocado (if using) and greens. Place salad on a bed of greens and garnish with avocado and top with your favorite dressing. As another option, make it a sandwich with an easy waffle recipe below
Ingredients:
1 large egg
3 tbsp almond flour
1 tbsp mayonnaise
1/4 tsp baking powder
1 tsp water
Instructions:
Preheat your mini waffle maker.
Meanwhile, whisk together the egg in a small bowl until well beaten.
Add the almond flour, mayo, baking powder and water; mix well.
Brush your waffle iron with coconut oil and add half the batter.
Close the lid and allow to cook for about 3 minutes or until the automatic timer or light goes off. Repeat for the second waffle.
Moving on to dinner this low carb skillet recipe can be made with beef, chicken, bison or turkey and while I love cabbage, I have also added broccoli, cauliflower and bell peppers! Again, add a different combination of fresh and dried herbs and spices.
Ingredients:
1 lb. Ground Beef
½ C Your Favorite Salsa
2 C cabbage (shredded)
2 tsp chili powder
1 tsp cumin
¾ C cheddar cheese (shredded)
Salt and Pepper to taste
Garnish (optional):
Sour Cream
Green Onions
Avocado
Instructions:
Brown ground beef in a skillet and drain fat
Add salsa, spices and cabbage to the pan and bring to a low boil
Cover and reduce heat to medium and cook for 10-12 minutes or until cabbage is soft
Turn off heat and add cheese, mixing until melted
Add garnishes and serve
Now on to my favorite course, dessert! Being on a ketogenic diet doesn't mean you can't have dessert it just means you have to use different ingredients in your dessert; ones that don't impact your blood sugar and help keep your net carb counts down. Here we have an easy keto caramel recipe to top ANY and ALL of our ice cream flavors for a delicious Low Carb Caramel Sundae. Enjoy!!
Ingredients:
1/3 C butter
3 TBSP Allulose
2/3 C Heavy Cream
1 tsp Vanilla
Instructions:
In a medium-large saucepan add butter and allulose and stir on low heat. Once melted cook for an additional 3-4 min stirring occasionally.
Add heavy cream and bring to a low boil, reduce to a simmer and cook about 7-10 minutes until sauce coats the back of a spoon.
Remove from heat and whisk in vanilla.
Store in a glass jar in the refrigerator. To reheat, place in a saucepan and reheat on low.
With all that is going on, avoiding sugars and carbs can be a great step in boosting your immune system, and staying healthy friends!
We will get through this and with all the benefits of this lifestyle, we'll be stronger and healthier for it, Keto On!!